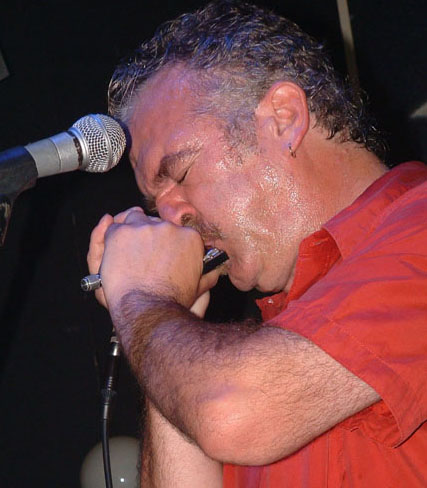 Biography
Harp player/Singer/Songwriter
Harp driven R&B from the very charismatic livewire performer 'Honeyboy Hickling' is unbeatable.

Three decades of touring and recording have honed his individual, blistering harp technique and vocal style to earn him an international
reputation as a virtuoso player.
He is truly a great front man,
singer/ harp player but also a damn fine songwriter of catchy quirky roots tunes.

Check out his CD 'Blue it'.
The musical quality of the man can be judged by the company he keeps.

Past credits include three years of touring and recording with Steve Marriott, sharing lead vocals and playing the harp. Recording with Bo Diddley and playing and recording as
a member of Anthony Thistlethwaites
(ex Waterboys) 'Blue Stars' - a band featuring Mick Taylor and the 'Kick Horns'. He has also toured as a member of 'Nine Below Zero' all over Europe.

In 2001, at the London Astoria, he appeared on the Steve Marriott memorial concert alongside Paul Weller, Noel Gallagher, Midge Ure
and many others and performed a show stealing version of Marriotts 'Big Train', now released on CD and
soon out on DVD.

'Honeyboy Hickling' is currently
working harder than ever on the 'Never Ending Tour' with his band. Playing a mixture of tunes from his CD's plus some Chicago Blues and Chess favourites.

Watch out for his new Live release 'Blowin Thro 'Town',
Don't miss him live!
Band Profile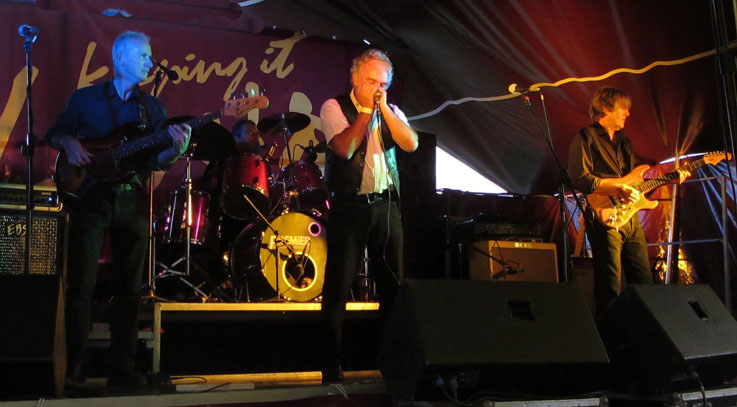 Line-Up Frank Walker, Tony Baylis, Honeyboy Hickling and Bob Wilson.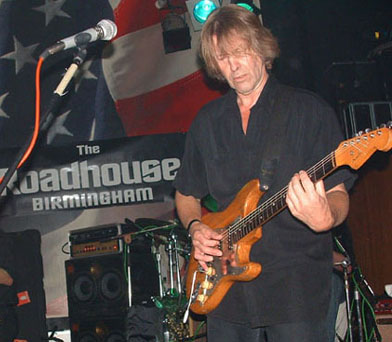 Bob Wilson - Guitar, Slide Guitar and Keyboards. Bob has previously worked and recorded with The Idle Race, King Biscuit Boy, Roy Harper, Steve Gibbons and Ruby Turner.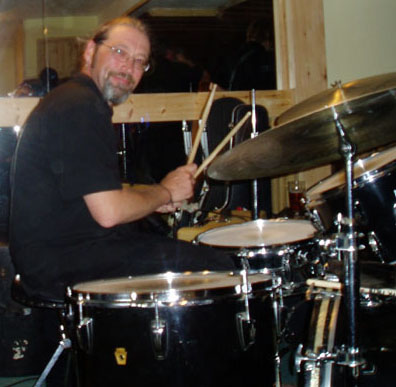 Tony Baylis - Drums, Map reading and Weather forcasting. Tony has previously worked and recorded with The Trevor Burton Band, Chicken Shack, Vincent Flats Final Drive, Steve Gibbons and Parkers Alibi.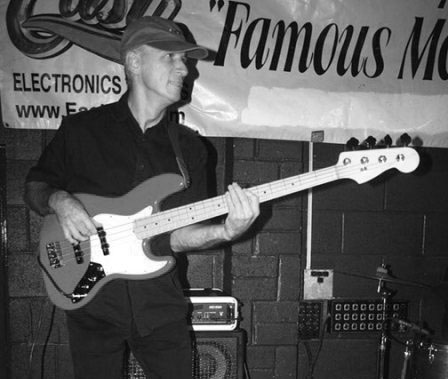 Frank Walker - Bass Guitar. Frank Walker, Bass player, traffic calming, moose hunter and corporal sensible. A long and colorful history in music, from the early days in The Flying Hat Band with Glenn Tipton (Judas Priest) to tours with pop stars with Big hair, followed by years spent abroad on the grand musical journey of life. More recently, Frank spent several years working with local soul singer famed for his voice of gravel and honey (Frank forgot to mention working with 'Alvin Stardust'.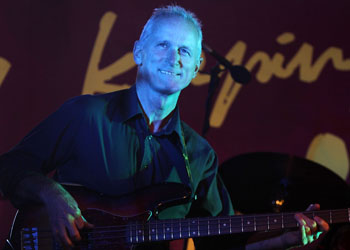 Discography
DT's
Messin With The Blues
Mooncrest MNC 101

DT's
Shakin Not Stirred
Sixfifty 002

Steve Marriott
Thirty Seconds to Midnight
ESMCD 897

Steve Marriott & The DT's
CMRCD 230

Steve Marriott & The Next Band
ESMCD 898

Steve Marriott
Poll Tax Blues

Anthony Thistlethwaite
Aesop Wrote a Fable
Acrei ICD

Anthony Thistlethwaite
Carthweels
Acre 002 CD

Steve Marriott
Memorial Concert-
Musn't Grumble
SANCD 112

Honeyboy Hickling
Straight from the Harp
CMMR 943

Honeyboy Hickling
Blue it
BRG CD 28

Honeyboy Hickling & Gordon Smith
Bare Tracks
MRCD 103

Honeyboy Hickling
Blowin Thro 'Town'